It is spring in
New England
. That one perfect day a year when the weather is pleasant AND the bugs haven't woken up. I shouldn't be in the house. I should be on a beach somewhere. Besides, I enjoyed writing my series about romantic subplots, but when it was done, I was way past ready to move onto other subjects. But, lurking there in the back of my mind was some unfinished business.
Writing each of those 5 posts took interminably longer than usually takes me to write blog posts. My writing fell into a pattern that looked something like this:
It's time to write about rule number 1. I remember that incredible scene from the television show XXXXXXXX XXXX? It illustrates this concept so well.
I go to youtube and hunt for the scene, stopping to watch a few of my other favorite scenes along the way. An hour later, perfect link in hand, I start to type my post. And I stall.
I hunt through the house for books that will fit. I pile them around me in teetering stacks, and type out quotes from them until I have enough for a novella size blog. But nothing is working. Finally I realize that the first scene, the one from that amazing television show XXXXXXXX XXXX doesn't belong.
So I delete everything and start from scratch.
It doesn't belong because XXXXXXXX XXXX, which was always a guilty pleasure anyway, had morphed into something morally reprehensible to me. I shouldn't market it to you, and possibly get you interested in it. Even if it didn't end up being something that bothered you, sharing it with you would be betraying myself.
But I love the characters in XXXXXXXX XXXX so much, and its writing is so phenomenal, that I find myself working through this torturous journey of self discovery not just once, but five separate times. I'm a little slow.
Line in the sand
I knew that someday I would need to do a blog post about how we, as writers, determine where our line in the sand is. Just like our hero needs to have an honor code, we need one too. I'm not ready to write that post yet. Every time I try to pin those thoughts down, they flutter away, just out of reach. It's a much more complicated discussion than it appears to be on the surface.
Here's the one piece of it that I feel as though I could eventually make a hard stand about, although even this is slippery and keeps changing shape whenever I try to grasp it. It's about the kind of books that are marketed as Young Adult.
Last week I read two YA books.
One of them, Amy and Roger's Epic Detour, had two sex scenes.
The other one, The Clockwork Prince, didn't.
A little background info: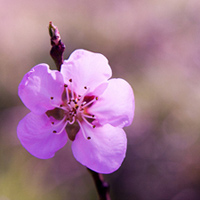 I write young adult literature. I would estimate that roughly 95% of the books I read would fit into the middle grade/young adult genres. When I started reading young adult books, my mind was filled with the beautiful worlds of Tamora Pierce, Shannon Hale, Sharon Creech and Jessica Day George. Eventually I found the drop dead hilarious romances of Janette Rallison, and the heroic adventures written by John Flanagan and Brandon Mull. It was a giddy time--like a gas-guzzling American, I didn't believe that my supply of To Be Read books would ever dwindle. My oldest daughter, and to a lesser degree, my oldest son, went on this book-reading adventure with me. We would read over each other's shoulders, or stay up late so we could trade books back and forth.
Then we grew up. Without even realizing it, we got into darker stuff. Some of it was beautiful. Some of it forced us to talk about what we believed about right and wrong. I worried about letting my youngish son read the part in Hunger Games with the muttations at the Cornucopia. That may have been the first time my husband and I disagreed about what was appropriate for our kids to read.
Eventually, our supply started to peter out. For a while, we blundered through fairy tale retellings. We read all the good ones, and a good portion of the not-so-good ones, and then my daughter and I parted literary ways. She got into the darker romances while I headed into the world of dystopia and sci-fi like Shipbreaker, and Incarceron.
Because of this, the first time my daughter read a book with a sex scene, she was on her own. The book was Shiver, from a series she adored, but which I couldn't begin to be interested in.
I suppose it was naïve of me in the extreme not to realize that there might be sex in young adult books. With a little more experience under my belt, I'm now hard pressed to think of a contemporary young adult fiction book without sex.
I realize that "young adult" literature is a relatively huge umbrella. My fourth grade daughter probably never would have picked up The Unbecoming of Mara Dyer, and if she had, she would have dropped it in horror the first time she saw the F-word in print. Though she doesn't talk like that, the teenager she has become is too seasoned to even flinch when she reads the words. It makes me sad. I long for the days when we sighed over the beautiful imagery in The Book of A Thousand Days, even as I know she needs to figure out where to draw her own moral lines in the sand.
Back to those two books I read last week.
In Amy and Roger's Epic Detour, there is very little description of the sex. Amy has to face some very real consequences for her choices. I liked the book. It was heart-wrenching and beautiful. I enjoy the occasional story about someone climbing out of the dark abyss of tragedy and learning to live again. Do I think it ought to be marketed as young adult? Probably. I did find the unspoken elements of statutory rape and casual sex disturbing. It was one of those books that practically begs for people to talk about their own values and what they would do in the same situation.
There is no sex in The Clockwork Prince, but it's not from lack of trying. Vividly descriptive scenes with no thought of self-restraint. There are scenes of people taking drugs, just to escape, just this one time...and scenes of people getting magically roofied so they can do what they've always wanted to do with that verbally abusive (but hot) guy. Tonight I'll be with him, but tomorrow I'll go back to HIM and...for goodness sakes. This is a young adult book.
Just so we're clear--this is not where
I'm going with this.
Or at least it's marketed as a young adult book.
What do you think?
Should there be limits on what is marketed to our teenagers (and let's be honest--to our pre-teenagers as well?) But what would those limits be? Books help us to define our own moral boundaries, and that's hard to do if none of the books we read ever jar us with that feeling of dissonance.
On the other hand, the books that are coming out these days are all about pushing the envelope for YA, and there isn't much farther to push it. The saddest part is that no one seems to be pushing back.