Before I get into my rant, I need to tell you a little something about my husband. He doesn't watch TV. He doesn't watch many movies. He doesn't even read much, with a few non-fiction exceptions. He's very happy inside his own head, which is a completely foreign concept to me. Inside my head is a dangerous place, but that's a topic for another day.
At the end of a long day, sometimes all I want to do is turn on the television and cuddle up with that man on the couch. It doesn't happen. And curling up on the couch all alone is a lot less fun when I can hear him in the kitchen doing the dishes I ought to be helping with. So I do most of my television viewing while he's not around.
Up until recently, though, there was one show I could count on having him watch with me. It was The Event, which we watched at the infinitesimally slow rate of about one episode every two months, but at least we were watching it together (except that one night last year when he watched one without me, which just about knocked my socks off!)
I'm not certain what it was about The Event that got his attention--the fast paced action? The jig-saw puzzle quality of the story-telling? But I can tell you exactly why we stopped watching it. I'll try to do it without too many spoilers, just in case.
Shawn Walker
There's a guy in the show. His name is Shawn Walker, and he is an everyman turned hero--a software engineer who isn't thrilled to be caught up in a government conspiracy. All he wants to do is rescue his girlfriend from...well, from lots of things. Things do keep happening to that doe-eyed lady.
I don't remember exactly what episode we were watching that fateful night last week. It was somewhere between episode 15 and episode 20, though, so relatively far into the season. Suddenly, out of nowhere, really, this resourceful, morally straight guy (Shawn, not my husband
J
) lost control. How to say this without a spoiler...
Nope. There's no way. ***Spoiler alert!***
He tied up one of the minor characters (who might or might not have betrayed him. Shawn's evidence was flimsy) and threatened to torture him if he didn't reveal some important information that the man claimed to not know. And then he made good on his threats, hurting this man very badly. I'm not sure how badly, because at that point, my husband turned the TV off, and that was the end of the only television show he was really interested in. I was never interested enough in it to watch it for its own sake, so I may never know the fate of that poor man.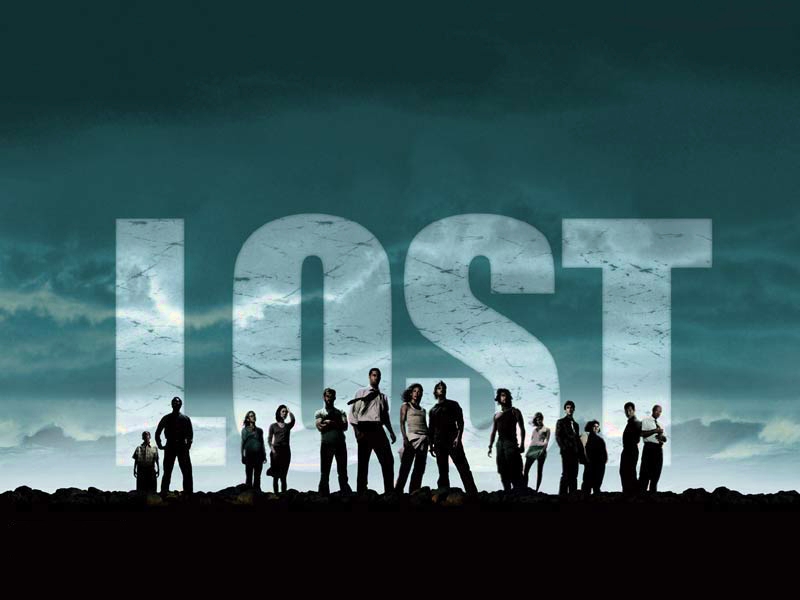 Oddly enough, on my own time, I happen to be watching another show that has a storyline involving torture. I'm a bit late in the game to the TV show Lost, and I'm watching a few episodes with torture scenes from season 2. And there's a difference. Maybe it wouldn't have been enough to keep my husband watching, but Lost is a character-driven show. The characters had different reactions to the idea of torture, and both before and after the scenes, they had to deal with what torturing someone did to their soul, and then they had to decide if they would ever torture anyone again. There was no cookie-cutter answer. Again, I didn't watch to see what happened, but it would have been very odd for anyone on The Event to take time for deep introspection. It's an action oriented show. The most they would do is stare off into the distance, shake their head sadly and continue blundering blindly down their chosen path. (Simon is the exception to that, and he was by far my favorite character.)
Sawyer
Sawyer is my favorite character on Lost, and I can tell you exactly why. Sawyer has a moral code. You don't see it at first, and he does a lot of things that would be reprehensible in anyone else. OK, so they are reprehensible when he does it too, but there is a line in the sand that he will not cross, and he knows exactly where it is. There are also lines he's crossed before and had to live with the consequences, and so he won't cross them again. He's an anti-hero.
(Again, I just finished season 2, and with the whims of television writers being what they are, I have no idea what Sawyer turns into by the end of the show, but I've got my fingers crossed.)
So today I have been thinking about my character's moral codes. What drives them morally? Truth? Justice? Family? Love? Duty? Do they expect more from themselves than they are willing to give? At some point, a hero will sacrifice something they desperately want because they will not cross a moral line. And they will be forced to cross lines they never thought they would. (Your people are torturing my family, so I am going to torture you until you promise to take me to them...) But IMO, these choices only work when the writer sees them for what they are--character defining moments. Not action scenes.
What are your thoughts about the moral codes of characters? Are anti-heroes more sympathetic than archetypal heroes? Have you ever lost interest in a character when they deviated from their moral code?